Online marketing — two concepts you need to understand
Online marketing has some common misconceptions that I'd like you to think about. The two biggest mistakes people make is to think that Search Engine Optimization (SEO) and Social Media Optimization (SMO) are the most important areas of concern when it comes to online marketing. While these items should absolutely be high on your priority list there are two things that are decidedly more important: 1) creating content that address client questions, and 2) developing a complete system for your marketing.
Providing information for your clients
Think about how people buy products and services online and especially about what happens prior to the purchase. Some studies suggest that 78% of the time an online purchase is made it is preceded by a search for information. Other studies say this number is along the lines of 92%. While different studies reveal slightly different results one thing is clear—people want to be informed before they buy. If you want to sell products and services you need to be the one to inform your clients. Ideally this starts a relationship of reciprocity and will lead to increased sales and profitability.
Developing a complete marketing system
People need information, encouragement and advise all the way along the sales process. If you are the one that provides all these items then you not only will make sales you will win the lasting loyalty of your customers, plus referrals and word of mouth advertising.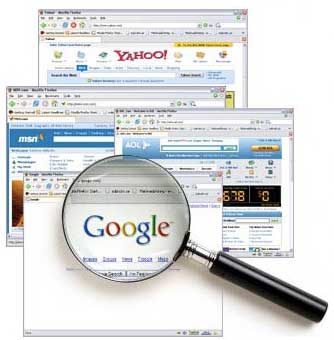 SEO is focussed on the favorability of your rank and position in search engines like Google. High page rank allows people to find your website on the on the Internet. This drives people to your site. But getting people to your sight is only one part of a well thought out sales process.
If you would like help mapping out your sales process call DeepSky Marketing for a free fifty minute evaluation, consultation and preliminary mapping session.