DeepSky Event Calendar
Seminar

A Course in Trusting Gut Instincts
Two live events online via Zoom.Sign up once and come to both live events and have access to the recordings for 30 days.
Saturday, July 4, 2020
9:00 – 10:30 AM
Tuesday, July 7, 2020
5:30 – 7:00 PM
ONLINE via Zoom
Cost $20
What does your gut know that your mind doesn't?.
For more information click HERE.
Presenter
Jeffrey Schmidt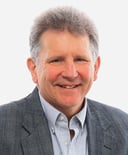 Jeffrey Schmidt connects with heart. He supports business people to expand their world to regenerate life on earth, increase profit and create company cultures based on safety and trust.
Jeffrey owns two firms: DeepSky Marketing and Agency for Earth. He is a public speaker, trainer and consultant on the topics of business, environmental awareness and personal growth.
He is the author of three books: Five Proven Internet Marketing Methodologies, Seven Key Questions You Must Ask Your Communications Partner, and Five Ways to Enliven Your Message.