DeepSky Event Calendar
Seminar
A Simple Plan for Sales and Marketing
with Jeffrey Schmidt!
Saturday, February 2, 2019 - 9 AM to 12 PM
Register on this Eventbrite Page.
The best marketing plans start with simplicity because these are the programs that get implemented. Complexity builds over time. Here is what you will take away from this DeepSky Marketing seminar:

Lead Generation
Get a sense for the tools that are right for your situation: Google, Facebook, Ads, PR, public talks and more.
Landing Customers
Learn to define the buying journey your customers will travel and grease the wheels of each step they take.
Setting your Foundation
Define your target audience and identify the words and phrases that communicate how you will help them.
Make it Happen
Look at leading tools in the fields of leadership, behavior change, team building and personal growth.
Global Movements
Realize how top trends affect your business: globalization, selling in a buyer-empowered world and environmental awareness.
Your relationship with the subjects above are critical to your success!

A Live Working Session
Learning happens best in conversation, real-world projects and participation. Bring your questions, get answers and learn from others.

Who Should Attend
Entrepreneurs and business owners, marketers and sales people, customer service managers, and all those who want to sell more now and in the future.
When
Saturday, February 2, 2019 - 9 AM to 12 PM
Where
1003 Gravenstein Hwy North
Sebastopol CA 95472
Cost
Requested Donation $35
Register on this Eventbrite Page.

Sponsors
• Sebastopol Chamber of Commerce
• Sebastopol Entrepreneur Projects

About the Presenter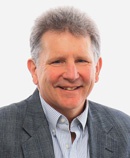 Jeffrey Schmidt is a public speaker, trainer and consultant on the topics of business, marketing, environmental awareness and personal growth.
He is the author of three E-books: Five Proven Internet Marketing Methodologies, Seven Key Questions You Must Ask Your Communications Partner, and Five Ways to Enliven Your Message. His new book Selling a Better World captures his goal of helping business be an instrument for good in the world.
Jeffrey owns two companies: Agency for Earth, specializing in environmental education and Deepsky Marketing a business consulting and marketing firm for sustainable businesses.
Seminar
Social Media Marketing (May 19, 2018)
How will it help my business and where do I start?
Marketing via Social Media Have you been wondering if Social Media will help your business? Not sure which platforms will work for you? Don't know where to start or if you are doing it right? This seminar will give you the latest Social Media strategies for your business.
Facebook — Is Facebook right for you? For many businesses the answer is YES! Find out what works on Facebook and what doesn't. Discover how to grow your business by targeting the demographic and geographic areas that are right for you.
LinkedIn — If you have a business that sells products or services to other businesses you need to consider LinkedIn.
Twitter — Can you explain how you can help people? If so having a Twitter account will help you interact with people who care about your message.
Google+, YouTube, Pinterest, Instagram — Explore the latest Social Media tools and strategies that may be relevant to growing your business. Get answers to your social media questions! Determine which tools and strategies might be right for your business and how can you best make use of them.
At the end of this workshop, participants should be able to:
1. You'll be able to choose the best mix of Social Media platforms for your business
2. You'll understand how to work several top Social Media (SM) platforms
3. You'll have an understanding of how you can use and target Facebooks ads and promoted posts to grow your business
4. You'll know when to be "social" and when and how to sell on Social Media
5. You'll have a session to write copy to engage, nurture and sell for your business
6. You'll understand how Social Media fits into a broader marketing plan

About the presenters:
Jeffrey Schmidt owns DeepSky Marketing, which serves the needs of sustainable companies and Agency for Earth, a social marketing firm. He is an expert in branding and messaging.
Diana Morgan is the CEO of Whole Heart Marketing, a Social Marketing company and is a Speaker, Trainer, Successful Entrepreneur, Certified Coach and Co-Author of the book, "Business Success With Ease."
Where:
Finley Center
2060 W College Ave, Santa Rosa, CA 95401
When:
Saturday May 19, 2018
9:00 am - 12:00 noon
Cost:
Variable: sign up through SCORE

Sponsored by SCORE