Graphic Design: The Visual Voice of Your Business
Welcome back! In our last blog, we talked a bit about why graphic design is so vital for online businesses, especially in terms of making yourself stand out and seem like one of the "big boys" when you're competing with multinational corporations for mindshare.
But, beyond that, what can you do with good graphic design? Much like nonverbal communication in face-to-face dealings, visual design is its own communication style as well, which can enhance and add to the more overt messages on your website.
So what should you be doing with your artistic design? Here are the three main "voices" we find in graphic design. Make the most of all three to get the best effect.
The Three Voices of Great Graphic Design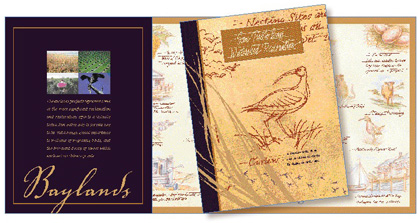 I. Setting a Mood
Your color choices send a lot of messages about who your website is for. Some of this is pretty obvious: if your website is done in purple and pink pastels, it's probably for women. If it's black with neon green highlights, it wants Millennials.
Much like walking into the "wrong" bar, your color choices tell people whether your website is a place that's "for them." You should think about your color choices specifically in terms of how well they'll appeal to your target demographics.
We found a nice, short summary of colors and their meanings here that might be useful for you. Find a color combination that your audience will appreciate, that sends the right message, and it will come through loud and clear.
II. Enhancing Your Message
So, let's take that one step further. Besides simply appealing to your customers – which is probably your #1 goal – your color schemes can also help reinforce and strengthen your own messaging. You need to make sure the two are in unity, rather than getting in each others' way.
Just consider Apple. Their stores, their website, and their device line all could be described in pretty much the same way: Black and white, sleek curves, with splashes of color. It reinforces their overall futurist vision, while still suggesting through their candy-colored devices that there's still room for fun and individuality.
Their visual design choices and their corporate image are, effectively, one in the same. This is how graphic design really ties your brand together.
III. Improve Your User Experience
There is, of course, a functional element to website graphic design as well. In fact, I believe this is one of the reasons that we've had such a trend towards sleek, minimal design in the last few years: design is now functional. A graphic user interface has to be both a tool and art.
Your visual design should never get in the way of the functionality of your site or the message you are trying to get across. Websites that are flashy, hard-to-use and difficult to understand simply will not stand up (in a marketing sense) to ones that are simple and efficient. If you want to sell products and services on your site you should always pick the latter. (This does not mean that in the right context flashy is inappropriate...in some industries, photography being one, you need some pop to your site design but the end goal is usually selling and this means you need to adhear to a sales process instead of doing "cool" for cool's sake)
Good graphic design can even help your SEO in this realm as well, vastly adding to its voice. Google gives a lot of weight to the usability of your website in their search rankings. A smooth, easy-to-use website that minimizes effort on the part of the user will see a big bounce in its search rankings.
Key Takeaway
The short version here is this: Good online graphic design boils down to creating a set of interface tools which are also artistic and express your company's core beliefs. Do those three things, and your design will be in good shape.
Call DeepSky Marketing to find out how you can create profitable marketing strategies for your company. DeepSky Marketing is a company that provides businesses with profitable marketing systems and verifiable return on investment (ROI). To schedule a brief no-cost consultation call 707 823-3888.