Facebook Marketing - Five Changes To Improve Your Connections
When the hoodied one speaks, the Internet trembles...
Given its prominence in Internet marketing at the moment, it's hardly a surprise that whenever any changes get announced to Facebook. There's been a lot of talk lately about Facebook trying to push people towards buying ads... but the reality is there just isn't much data out there demonstrating this.
That doesn't mean it isn't happening, but there's no reason to panic yet.
In the meantime, there have been a lot of interesting changes to Facebook marketing in recently, and most of them have been pretty positive for advertisers. Let's take a quick look at some of the most important changes and how they alter your Facebook strategies.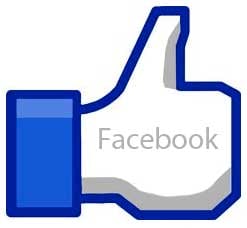 Facebook Marketing Over The Year: Changes To Our Favorite Social Media Timesink
The Timeline: While it began testing at the end of 2011, the Timeline feature wasn't fully rolled out to everyone until Spring of 2012. After the usual round of complaints, everyone settled down and discovered it was actually pretty nifty.
Further, testing revealed that the Timeline did increase your customer engagement, but almost exclusively with visual content: pictures and video. So it may not have made it easier to get people talking on your Facebook page, but you're more likely to get your visual media shared. Look for interesting pics and film clips to share!
Protip: Make sure you're using the "Pinning" feature to keep your most important updates at the top of your timeline! You can do this for up to a week per item.
Milestones: This is another great Timeline-related feature for your Facebook marketing. You can now boast about important events in your company's history with a Milestone, which can also be linked to events, pictures, video, and other content. It's a great way to share your story with anyone interested enough to peruse your timeline, so add some "historical" information when you get a chance.
Larger Cover Photos: Properly branding your Facebook page to fit the rest of your look can be tricky, but the addition of much larger cover photos goes a long way towards helping. Being able to place an 851x315 banner at the top of your page is great for making your page stand out and clearly show who it belongs to.
Unpublished Posts: Do your visitors complain that too much of your content isn't relevant to them? This could be the solution. Unpublished posts are sent out to your Fans, but not included on your main timeline. It's a good way to target messages specifically at those who are most interested in your company, without annoying more casual visitors who might not care about your latest company golf tournament.
More Emphasis on Sponsored Content: This is the one that has everyone worried. Facebook would really like you to be paying them to put your content in front of your readers, and it's an open question right now how hard they're going to lean on people to do this.
In the meantime, if you've got some extra money to spend and really want to place an emphasis on your Facebook fans, this is still a time-tested way of getting your message in front of them. Just remember: if it's sponsored, you have to try twice as hard to get people interested because they know you're paying to put your ad in front of them.
So, that's what's new on the Facebook front. Tune in next time, and we'll take a look at changes on the horizon – specifically the "Feed view" that's in testing – and see how 2013 looks for Facebook marketing!
Call DeepSky Marketing to find out how you can create profitable marketing strategies for your company. DeepSky Marketing is a company that provides businesses with profitable marketing systems and verifiable return on investment (ROI). To schedule a brief no-cost consultation call 707 823-3888.