SEO Backlink Strategies To Avoid
Everyone involved in Search Engine Optimization (SEO) craves inbound links, but unfortunately, they're hard to come by. The fact that they're one of the single biggest determinants of your Search Engine Results Page (SERP) ranking has led people to come up with all manner of ways to create them.
These "inorganic" link building strategies - as opposed to "organic" links legitimately made by individuals who like your work - have always had a shaky relationship with Google. Google doesn't like people trying to "game" their results, and are generally looking for ways to discourage inorganic backlink building.
Today, then, we'll be looking at a few strategies you should NOT be using in your SEO to build backlinks. All of these are methods which have, at best, simply become useless and, at worst, can actively harm your search engine optimization activities.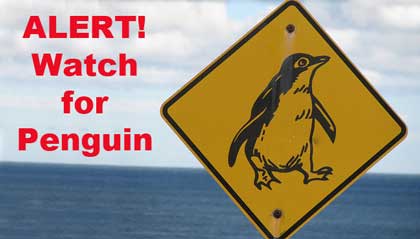 Three SEO Backlink Strategies To Avoid
I. Paid Links
There are no ifs, ands, ors, or buts about this one: Do not use paid links. Ever since Google rolled out their Penguin quality-control system, websites using paid inbound links have been among their top targets, resulting in mass down-rankings for sites utilizing them.
This extends even to major websites who aren't exactly "paying" for links. In one high-profile example Google heavily penalized Overstock.com for swapping inbound links for discounts on their site. As soon as they ended the scheme, their rankings rebounded nearly overnight.
Paying for links is simply not worth it anymore, if it ever was, because the penalties if you get caught are just too high.
II. Article Spamming
We talked about utilizing article submission services in our previous article to build backlinks for your Search Engine Optimization, and it's true that these services can be used effectively to give your SEO a little boost.
There is a dark side to them, however: article spamming. This is what you get when people use products like Autospinners, which we've discussed previously, to take one article and mechanically reword it to create hundreds of variations. These articles, which are virtually identical but hard to spot with automated plagiarism scanners, are then submitted en masse to every possible outlet.
While Google continues to play coy when talking about their exact intentions, they continue to make clear that spamming is a major concern for them. It's hard to believe these tactics are not near the top of their hit list.
Autospinning may still "work" right at the moment, but I do not see that continuing for much longer, making any investment in it an extremely risky business.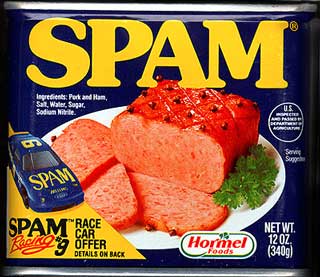 III. Forum/Blog Spamming with Anchor Text
Here's one that's causing some people to adjust their strategies in the SEO industry as word gets around: anchor text on links that have an exact match to your primary keywords is now something to be careful with. This article says that only about 20% of your back links should be anchored to the exact keyword(s) you're shooting for. This is down from 40-50%, or so they say. Our own research indicates that the number is more like 75%, but keep in mind that at DeepSky we produce quality articles to house the back links. So it all depends on on your particular industry and how much you're willing to put into content creation. All this is a result of the proliferation of spamming techniques that fill up blogs and forum posts with identical links all hitting the same anchor text/keyword combinations.
If you are submitting identically anchored backlinks to your site from a lot of different sources at once, now is the time to examine your strategy. Unfortunately, as a side effect of this, matching links on your own site can, in some extreme cases, also hurt your rankings as well.
When posting comments to blogs to drum up viewers, make sure the comments are useful, and diversify your anchor text to avoid the appearance of spamming.
Finally, here is a good liveblog we came across summarizing a lengthy Q&A with a Google rep about their recent changes. Read it for more insight into what SEO strategies to avoid in the future, but be warned the video portion is a waste of time because it is a third party cut-up designed to be cutesy.
Call DeepSky Marketing to find out how you can create profitable marketing strategies for your company. DeepSky Marketing provides businesses with profitable marketing systems and verifiable return on investment (ROI). To schedule a brief no-cost consultation call 707 823-3888.