On-Page SEO – The First Step to Ranking High on Google
Search Engine Optimization (SEO) is the true bread and butter of online marketing. Most web browsing still begins at search engines, and as more and more companies move online, it's becoming increasingly important that you claim your place on Search Engine Results Pages (SERP) before someone else takes it!
Your SERP ranking is absolutely vital to having new customers find you. According to recent statistics, the #1 hit for any given keyword receives the click over 42% of the time. That drops off to only about 12% for the #2 spot, and it's down to under 3% if you're at the #10 spot. After that, if you fall off the first page, you're going to be seen by less than 1% of people searching for the term.
This is why search engine optimization is so important, and good SEO covers every aspect of your site. So, we'll be going back to the basics today and talking about the most basic and fundamental form of search engine optimization there is: on-page SEO.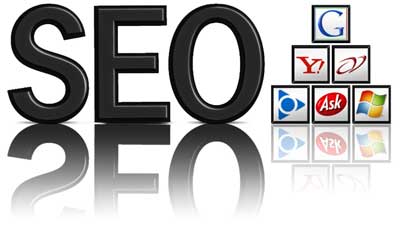 Are You Getting The Most From Your On-Page SEO?
The best thing about on-page SEO is that it's also some of the easiest work you can do to ensure your site ranks highly on SERP results. Nearly all of this is extremely basic stuff that can be incorporated into your web design, giving you immediate results. If there's anything here you aren't doing, you should be!
Page Titles: Every page should have its own title in the HTML tags, and most likely in the copy as well. These titles should be keyword-rich. There's no reason to ever not use a keyword in the title of your article. Just make sure, of course, that it's relevant to the content, since Google's getting good at spotting keyword stuffing.

Page URLs: Give all of your pages distinct, human-readable URLs. There's no reason at all to have URLs with names like "R29843.HTML." All that does is confuse visitors, and it misses an opportunity to include keywords where the search spiders will see them.

Headlines: Large H1-tagged headlines, as well as smaller H2 and H3 headlines, are excellent for search engine optimization. This is another opportunity to use your keywords unobtrusively, and search spiders look at headlines for keyword relevance.

MetaData: HTML offers many opportunities for inserting metadata into your website code. Make sure you're getting all you can out of the meta title, authorship, and meta descriptions on your page, a well as alt-text tags on your images and video.

Rich Snippets: Rich Snippets, Google's own alternative form of metadata, are a new must-have for SEO. These provide the information that pops up below links on SERP screens, giving you credibility and relevance, and as well as a direct boost in search rankings.

Body Copy: In general, your website content should have roughly a 1%-2% keyword density. That's enough to get noticed by the search engines, but not enough to annoy visitors with repetitive wording.

Website Speed: The speed your page loads affects your search rankings, since Google is concerned with the overall experience. Look to streamline it, such as shrinking or compressive graphics, to improve your load time. You'll have fewer bounces (especially from mobile users) and see a small SEO boost too.
Takeaway
On-page Search Engine Optimization (SEO) is one of the quickest and easiest ways you can boost your SEO juice. If you're getting those keywords in where ever you can, and focusing on creating the best possible user experience, you'll see your site move upwards in the search rankings in no time!
Call DeepSky Marketing to find out how you can create profitable marketing strategies for your company. DeepSky Marketing is a company that provides businesses with profitable marketing systems and verifiable return on investment (ROI). To schedule a brief no-cost consultation call 707 823-3888.