How to Buy Internet Marketing Services
It's hardly a secret that there are a lot of Internet marketing services out there. Like with any booming market, there's a glut of players in it, to the point it's starting to feel a bit over-saturated. If you're looking to hire an Internet marketing firm, you will have literally hundreds of options to choose from, and every one of them is going to be making grandiose claims about what they can do for you.
It can be an overwhelming experience, and since this is a relatively new market, it can be really hard to sort out the proverbial wheat from the chaff. So, we wanted to give you some general tips for things to look for when investigating these services online. Read on for some helpful advice!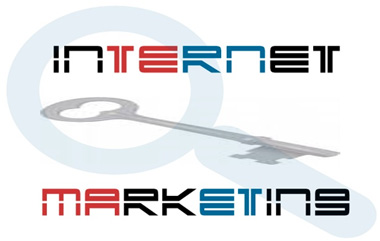 Things To Consider When Buying Internet Marketing Services
Take your time. This might seem obvious, but don't rush into anything. Don't go with the first guys you see who have a flashy site and offer what seems like a good deal. Unless you have a pressing need for marketing services quickly, it's worth taking a few days (or weeks) investigating your options.

Take advantage of free consultations. Many marketing firms will offer free consultations or demos of their products for you to try out. Do so! Generally, if they're happy to work with you and talk about your needs before you sign on the dotted line, they're honestly confident about the quality of service they provide. And don't be afraid to walk away if they aren't giving you what you need.


Check out their SEO. If an Internet marketing firm can't do good SEO and marketing for themselves, that has to raise questions about how well they'll do it for you. See how hard it is to find them in Google without using their exact name. Run them through free analysis services like Google's Keyword Tool or Hubspot's Marketing Grader to get an idea of how well they put their theories into practice.

Look for testimonials. Any marketing group worth their salt is going to have testimonials and case studies demonstrating how well they've worked for previous clients. Undoubtedly there are great groups out there who just haven't had a chance to shine yet, but unless you think there's something truly special about them, do you really want to be the one to gamble on a diamond in the rough?

Critically evaluate their own marketing materials. Read their blogs, watch their videos, and download their whitepapers. Don't look at them as sales material, though. Turn a critic's eye to the quality of the writing, production, and ideas presented. This can also help you find firms whose tone and marketing philosophy most closely match your own. These aren't just sales pieces, they're also demonstrations of what they can do.

Beware discount foreign firms. I don't want to sound jingoist here, but the sad truth is, there are a lot of bargain-basement foreign outfits that give you exactly what you pay for. They're often hiring writers who don't speak English natively, using "auto-spinning" software to rewrite existing articles rather than producing original content, and utilizing questionable "black hat" SEO tactics. Bad Internet marketing can definitely be worse than none at all. (Of course, you also find this in poor domestic firms too...)
In short, be smart!
Be an informed shopper. Take your time, learn all that you can, and critically evaluate everything put in front of you. There are plenty of great Internet marketing services out there that can give you everything you need, as long as you're discerning in looking for them.
Call DeepSky Marketing to find out how you can create profitable marketing strategies for your company. DeepSky Marketing is a company that provides businesses with profitable marketing systems and verifiable return on investment (ROI). To schedule a brief no-cost consultation call 707 823-3888.