The Three Most Powerful LinkedIn Strategies
OK, so, how many of you have LinkedIn profiles? Most of you, right? Now, how many of you actually use them?
If you aren't making good use of LinkedIn, don't feel bad. LinkedIn is big, confusing, and somewhat intimidating, especially to new users. It's not a surprise that a lot of people just use it as a host for their resume and don't get involved otherwise, but actually, LinkedIn has a lot of potential for your business.
Whether you're part of a large company or a solo freelancer, it can be a great tool for expanding your business. The trick is learning to use it effectively, so we'd like to let you know a few strategies for making LinkedIn work for you.

Powerful LinkedIn Strategies
1) Get to know the Advanced Search. When you run a regular LinkedIn search, it operates like pretty much any other dumb search function, matching up profiles to whatever you're searching for. However, the "Advanced" search expands the functionality to include pretty much any sort of search you could possibly want.
You can search by name, industry, and job title, among other things. If you shell out extra money for one of their paid services, you also get access to the Premium Search, which allows you to filter by criteria like seniority level, company size, and years of experience. It's a powerful tool, and one which can let you hone in on exactly the people you're looking for.
(Be careful with those subscription services, though. You may not need to turn LinkedIn into a legitimate expense beyond the time investment.)
2) Join groups, then make one! Participation in Groups within LinkedIn is a great way to be noticed. If you answer questions well, you can gain Recommendations and generally increase your online status. Even if all you do is lurk and occasionally answer, you can make a lot of quality contacts this way. Additionally, you can directly message anyone who's in a group you're also in, even if you aren't already first-degree connections.
However, the real goldmine comes from creating your own group. Once you're somewhat established as an authority, if you make a group of your own, it has a good chance of becoming popular. Plus, you'll have close connections with everyone who joins it. This can be a seriously powerful way of making yourself a hub of LinkedIn activity.
3) Use the Direct Advertisements. A lot of people don't even realize that LinkedIn has its own open advertising service, but it's there and it can be a huge boost to you. The basic interface is a marketer's dream: you can micro-target your ads to extremely specific demographics, like only specific job titles and company sizes. You don't have to worry about paying for impressions from users you aren't interested in.
Additionally, their ad service has surprising flexibility. You can choose between pay-per-click and per-impression rates, and you can get started for fifty bucks. You can make up to 15 variations on the same campaign, and use LinkedIn's robust analytics to track which ones are working best. And the ads can appear all over the site, from users' pages to the homepage itself.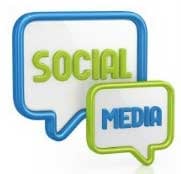 Basically...
If you've got a LinkedIn account, start making use of it! It's free (usually), and if you just employ some basic strategies for building connections, you can quickly build a great network of business contacts that can be a resource for years to come. Focus on making yourself a valued member of the community, especially on groups, and be discerning when making connections. That's it!
Call DeepSky Marketing to find out how you can integrate a Social Media presence into your online marketing efforts. DeepSky Marketing is a company that provides business owners and managers with profitable marketing systems and verifiable return on investment (ROI). To schedule a brief no-cost consultation call 707 823-3888.