Three Hot Facebook Marketing Tips
There's a lot more to Facebook marketing than just posting clever status updates and your favorite pictures. Once you dig beneath the surface a bit, there's a surprising amount of depth to the possibilities it presents for marketers. So, to get away from all this endless financial talk about Facebook, let's go back to focusing on what it should be all about: marketing opportunities between you and your potential clients.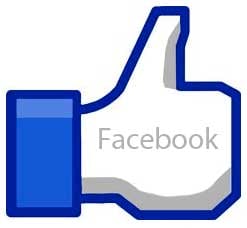 While there are a lot of interesting aspects to Facebook marketing, here are our three favorite tools that you should branch into using as you expand your operations.
1) iFrames
Have you seen Facebook pages that look like miniature websites? They're using iFrames, and they're becoming increasingly popular as a way for online businesses to add functionality to their web presence. iFrames can be used to display web pages hosted offline, as well as allowing you to add apps with a multitude of functions, from online polls to direct sales areas.
iFrames allow you to move your Facebook page beyond simply being an outreach effort to being an active part of your internet sales. Visitors can be guided to specific areas of your website, or simply given a virtual storefront. People in the music industry are especially making use of Facebook as a sales-driving tool, but any business with digital products can benefit from this method.
2) Insights
A lot of new Facebook users don't realize that Facebook has an integrated dashboard, called Insights, which is excellent for analyzing your Facebook presence. You need to have 30 "Likes" to make the Insights page functional. Stats like the ones listed below can be tracked over time. With Insights, you can quickly accumulate a lot of data on the performance of your page and see who is showing up and how often.
Here are a few stats that are useful to track:
Likes: Your level of "likes" may not allow you to directly calculate any returns, but it's still a nice stat to have, and a sudden drop off may be one of the first warnings you get if something is bothering your fan base.
Reach: This is the number of people who saw your post or story. Also, you can look at a graph of the age and gender of the people you are connecting with.
Talking about this: This is the number of people who have created a story from your post. Stories include: sharing, liking or commenting on your post, answering a question, and responding to an event.
Check-Ins: Check-Ins are a great way to get free advertising! When your customers "Check-In" on Facebook, either because they showed up at your location or an online event, each of their friends will see where they are and what they are doing which is an implicit testimonial for your company, product, or service.
3) The Share Button
Finally, a word or two about the humble share button. The ability to allow users to instantly share any page on your site is great for helping your blog posts and other content go vital. Just about anything you publish should have a "Share This!" button attached to keep you closely tied to social media.
However, one thing to remember is: do not ask for shares. That you have a share button is already an implicit invitation. Asking for shares or nagging people to Like you on Facebook tends to be viewed as sounding desperate. If you post good content, the shares will come.

In short...
Take your Facebook marketing to the next level. With interest in it only growing at the moment, now is a fine time to look at expanding your Facebook use and making it a true tool in your online marketing strategies.
Call DeepSky Marketing to find out how you can integrate a Social Media presence into your online marketing efforts. DeepSky Marketing is a company that provides business owners and managers with profitable marketing systems and verifiable return on investment (ROI). To schedule a brief no-cost consultation call 707 823-3888.