SEO, Social Media, and Web-Automation Seminar
Need to get up to speed quickly in Internet marketing? This seminar will teach you the basics of Search, Social, and automation Systems.
Quick Internet Learning
This seminar is a powerful blend of Internet strategy and practical "how-to's". You will learn how to build a foundation in SEO and Social Media. You will also be taught the importance of web automation systems and how they can bind your efforts together into a chain of events that will result in greater sales and profitability for your company. This seminar is designed for you to be able to implement your knowledge immediately. This productive half-day seminar will make notes and seminar slides available so you can implement what you learn.
Search Engine Optimization (SEO)
At this very moment on the Internet people are searching for the exact product or service you are selling. How can you capitalize on this? Search engines like Google, Bing, and Yahoo create the means, but you must learn the rules of engagement for search marketing. In the first section of this seminar attendees will participate in a live "Keyword Strategy" demonstration that will identify high volume search terms/phrases for specific products. You could be chosen for this exercise. In the second section you will learn what to do with these "keywords" once they are identified.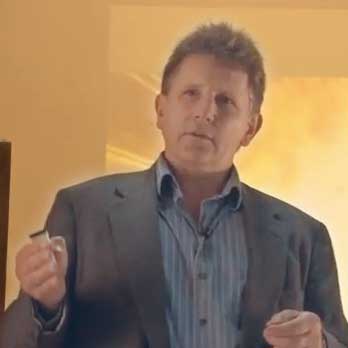 Social Media
At this very moment on the Internet there is a conversation being held about your product or service category, and perhaps even about your specific company or offerings. If you think it is a good idea to join in this conversation (tip: it is probably a very good idea) then you will want to know the rudiments of popular social media sites like Facebook, LinkedIn, and Twitter. Social media is a great way to establish relationships with people who are talking about the types of products and services you are selling. In this section of the seminar you will learn best practices in this area.
Web-Automation Marketing Systems
The Internet is enormous in size, scope, and complexity. It is also a lead generation tool that can quickly inundate if you operate manually. This creates the need to automate systems that can nurture leads on a scale that is appropriate for your company. The result is increased sales and higher efficiency for all your marketing efforts.
The next DeepSky seminar is April 14 from 9:00 AM to 12:30 PM. If you think Internet marketing is a good idea for the future for your company call DeepSky Marketing for a free consultation. The number is 707 823-3888.