Six Top Facebook Marketing Best Practices Part 2
Hello again!
This is the concluding post in our series on Facebook marketing best practices. As we said last time, this is an exciting, ever-changing field without many hard rules to follow. But, there are still some guidelines that seem to work. Our last post covered some basics of the Facebook landscape, so now let's talk about content in your Facebook marketing.
Resuming the numbering where we left off...
4. Be engaging, not self-serving. Remember the IECs, the Internet Empowered Consumers? There's another thing that sets them apart from old-style consumers. They expect to be engaged and entertained. This may seem like a selfish point of view - and to a certain extent, it is - but remember, you're competing with literally the entire Internet for their attention. It's survival of the "fun-est."
The worst thing you can do with your Facebook page is to only post advertisements. A certain amount of self-promotion is expected, but keep it to less than half of your posts. Remember, the purpose of Facebook marketing is to get people's attention, not to make direct sales.
There are a number of ways you can go about this, depending on your business and your relationship to your customers. Just as a few ideas:
Post questions relating to your field or usage of your product, but without the product being the obligatory answer. Pringles, for example, asks questions like "What do you pack when you go camping?"

Post behind-the-scenes material. Rock band Pink Floyd has a hugely popular page where they frequently post links to rare interviews, demos, and outtakes on Youtube. People would probably be interested in seeing your own "making of" videos too.

Be funny if at all possible! Funny things get shared more often than any other material. Look at the blogs online store woot.com posts, which are frequently satirical and often outright self-mocking. "Meta" humor demonstrates self-awareness and honesty, both prized by IECs.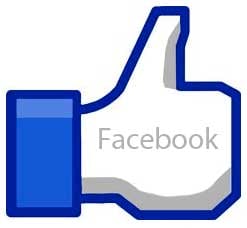 5. Be yourself and/or show personality. This ties in to what we said last post about being honest. People see Facebook as a vehicle for people, not faceless corporations. The more personality you insert into your page, the more likely it is to catch people's attention.
Also, be personable and engaging when people have complaints and problems with you. When possible, address them directly and talk about how you might fix them. You can even invite comments from your fans and turn it into an impromptu (and free!) market research panel. This is precisely the sort of honesty and engagement that IECs love to see.
6. Include calls to action, but give them reason to follow. This is still marketing, so you're still trying to get your fans to take action. Some of your posts should include a definite call to action, such as visiting your webpage or sharing a post with friends. However, try to avoid just outright saying "If you like this, share it with your friends!" Being that obvious tends to push people away.
Instead, make it implicit. Make posts that involve asking their friends questions. Or, give them a good reason to visit your site, such as to see the new interactive application you just installed. Like any other Internet activities, people should be given a reason to do something.
That about wraps it up...
By now, you should have some ideas on what you want to do with your Facebook marketing. Be engaging, honest, and creative and you'll probably do fine. And, if you've got any techniques that worked for you, feel free to share tips in the comments! The field is wide open for new ideas.
DeepSky Marketing can help you capture the full power of Facebook. For a free consultation on your markting needs call: 707 823-3888.