Six Top Facebook Marketing Best Practices Part 1
The world of Facebook marketing is a big, wide-open one. The field is so new that there are very few hard and fast rules about what you should and shouldn't do. Really, this is a very exciting time to be in marketing, with this brave new world of advertising where all the old rules have gone out the window.
So, in this two-part series of posts, we'll be examining six of the current Facebook marketing best practices as they stand and how you can leverage them to your best advantage. This first post will be about the overall landscape of Facebook, and then part two will have some more concrete advice.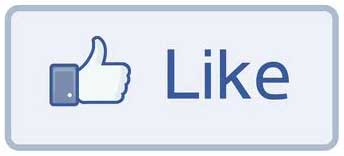 1. Watch what others are doing and learn from it. If you're new to Facebook marketing, there's no shame in standing back and watching what others are doing. There's no need to be a trailblazer until you've got an idea where your trail leads.
Most of you probably have active Facebook accounts of your own. If so, try this: Go into your profile and take a look at the companies you've personally Liked. Look at their pages from the point of view of a consumer. What are they doing that makes you want to participate? What are they doing that drives you away?
You could also do this within your own industry. Read over the Facebook pages of your competitors and think about what works and what doesn't. Look at their participation levels. Take some notes. This will give you great intelligence to help you decide in what direction you want to take your own page.
2. Honestly, be honest. This is where Facebook marketing really distinguishes itself from older forms of advertising. There's a term for the sorts of consumers who Facebook best reaches: Internet Empowered Consumers (IECs). These are primarily younger people, Generation Y and Millennials, but they're being joined by a surprisingly fast-growing number of Boomers as well. They know how to use the Internet as a life tool and information resource, and enjoy the power it gives them.
With them, there's a level of honesty expected which is beyond anything seen in marketing before. IECs can be exceptionally cynical when they think they're being manipulated. They understand the inter-dependence between consumer and company, and they see it as a relationship in which they deserve respect. Plus, remember: these are people for whom Google is second nature. Fishy claims can be debunked in a matter of seconds with a quick search, so trying to fool them is quite difficult and dangerous from a PR perspective.
Think of IECs as a market of Holden Caulfields, (the teenage rebel in Catcher In the Rye) willing, and sometimes eager, to cry "Phony!" if provoked.
3. Post at least once a day, preferably more. We touched on this in our Edgerank discussion, but it bears repeating. Less than 1/5 of company posts on their page are seen by their fans. This is due to a combination of factors, including their engagement level with you, and how often you post. A post that's more than a few hours old often goes unseen by those who don't check their Facebook compulsively.
In general, two or three posts a day seems to be optimal. Also, try not to neglect the weekends, since that's when the most Facebook activity happens. If you write the posts ahead of time, it only takes moments out of your weekend to cut & paste them onto your page.
To Be Continued...
That's it for this half. Coming up, we'll talk more about the content of your posts and how to engage your fans. See you then! Or, if you're ready to jump in call DeepSky Marketing for a full review of all your marketing practices today: 707 823-3888.