Five key Social Media strategies
Like Bob Dylan said, "the times they are a'changin'." The Internet has created a more thorough shift in marketing than any other new technology in history. Long gone are the days of lengthy (if clever) ad copy and droll men on television lecturing the viewer. The memorable catchphrases and marketable mascots of the 80s and 90s are virtually extinct. Advertising now centers on social media, and that's a whole new world – literally.
Understand The New Customer
To market to the Internet, you must understand it. Today's wired customer is unlike any other. Familiar with (and often brought up from birth with) the interactive, instant-gratification Internet, modern consumers know that your product, wonderful as it is, isn't the only one out there. Bore them and they'll leave. With Social Media, you aren't just competing for sales, you're competing to hold their attention long enough just to make a sales pitch.
Put Yourself Out There
To grab these customers, you need a real online presence. Merely having a website is, unfortunately, no longer enough. While the borders are more fluid, in many ways the Internet has "nations" like in the physical world, and you want to plant a flag in each. And just like in the offline world, each social media "nation" of the Internet needs to be talked to in its own way. Make a Facebook page, and encourage your customers to "like" it. Start a Twitter feed to mention your new releases, or the scores from Monday's football game. Create accounts on Digg and Reddit and submit material to them for feedback.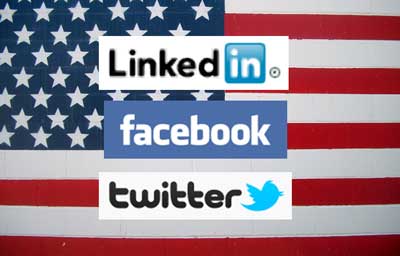 Give Them Useful Information
The heart of social media marketing is content marketing. You make yourself stand out from all those other, lesser businesses by helping your customers solve a problem. Put information on your site that's generally useful, and not blatantly a sales pitch. For example, if you run a dog food business, put up posts on proper pet care and grooming techniques. Give them useful articles about issues related to your business, but try to make the posts stand alone. A grateful consumer will reward you by further exploring your business.
Start a Dialogue – And Keep it Going!
Perhaps the most important aspect of the Internet is its interactivity. Internet customers want to feel like they're part of the process, that you aren't just some faceless corporate drone. If you maintain a blog on your website, don't only use it for self-promotion. Ask your customers what they want from you, and put their feedback to use. Then ask them for their favorite brownie recipes! Creating a conversation encourages repeat visitors to your site, and every returning eyeball may turn into a finger pressing "Add to Cart."
And now, here's the real toughie:
Be Honest
Since the first ad man started pitching cave renovation, the rule has been to spin, spin, spin. That doesn't work on the Internet. A simple Google search will uncover most falsehoods, and Internet users can spot 'weasel words' in their sleep. Be open, be honest, and be receptive. And never try to bury complaints. Talk instead about your plans for self-improvement. As part of that dialogue we mentioned above, address the customer and their concerns in a reasonable manner. It's amazing how many disgruntled customers return to the fold, once they feel like you honestly care about their complaints.
In short, social media marketing means that you cannot simply put your ads out there and wait for customers to come to you. You now have to go to them. You have to sell yourself before you can sell your product.
If you want to know more about how to make Social Media marketing a successful tool for your company, I'd advise taking one small step before you move on to other things in your day. Call DeepSky Marketing to schedule a free fifty minute evaluation and consultation. This free consultation is free of gimmicks. You will see proven methods to help you grow your business in the surest way possible. The number to call is 707 823-3888.