Questions to ask your web designer
Most people who are in business need a good web site. This means creating a site that will have most of the following:
• A design that is attractive
• Functionality that will help grow sales
• Analytics for better decision-making
Below are two sets of questions. The first five questions are the type asked by people who are just starting out in business. The second set need to be asked if you want your web design company to help you grow sales and profits in your business.
Beginner questions
1) I'm attracted to blue; can you feature blue in my site?
(Note: if you want to grow sales you'll be open to testing different color combinations with the goal of converting more clients)
2) The ABC site is great; can you make my site look like that?
(Note: your website can and should appeal to your taste, the trick is to balance this with the needs and wants of your customers)
3) I've heard a lot about Wordpress, is that a good choice for me?
(Note: Wordpress is a popular platform but only an analysis of your online marketing needs can answer this question)
4) Can you optimize my site for the search engines when you build it?
(Note: yes, but only 25% of SEO occurs during site construction, 75% is an ongoing effort to build good quality "backlinks")
5) How much do you charge to do a website?
(Note: this is like asking a builder how much would it be to build a house. More information is needed before can get a good cost estimate)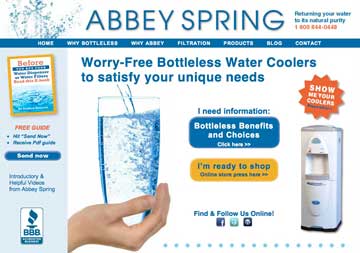 Advanced questions
A web design company will generally hear the following question from an experienced business owner or manager.
1) What keywords will provide traffic for my site?
(Note: keyword analysis is the foundation for SEO)
2) How can I convert my site visitors into clients?
(Note: a web design company that can map your sales process should be able to help you tune each phase for maximum sales)
3) What about these automated systems I keep hearing about?
(Note: web-enabled sales and marketing automation is an important piece to your online marketing puzzle. Download the free e-book on the home page of this website)
4) How can maximize my ROI?
(Note: the web design company you choose should put your company's return on investment (ROI) at the very front of the conversation)
5) What is the history and track record of the web design company?
(Note: a good web design company will have many case studies and success stories)
Selecting a web design company is a serious undertaking. The profitability of your company may depend on getting your web presence right. Don't take any chances. Call DeepSky Marketing for a free fifty-minute evaluation and consultation today.