When planning your marketing think "Apps"
The Internet is no longer an optional avenue for you to market your business—it is a must! "Apps" which is short for "Computer Software Applications" are shaping up as the next big online marketing tool.
History
To understand why Apps are becoming so important to your overall marketing and web presence let's review some history. In the early 00's the smart phone market was born. Names like BlackBerry, Palm Treo, Motorola Q and the Nokia E62 were the major players. The trouble was these phones were not that smart, nor were they easy to use. Along came Steve Jobs and Apple who delivered the first iPhone in January of 2007. The iPhone was a revolution. It was a mobile device that delivered the real Internet with all the functionality of a desktop computer in an easy to use format.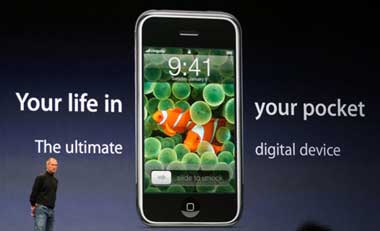 This means "Apps"
Software applications and networking ability are the life blood of a desktop computer. Think about a mobile device that has all the functionality of a desktop model and you will see how powerful this new form of marketing can be. In October of 2011 the big providers in the mobile device market are: Apple and Android (by Google). The second-tier players are: BlackBerry, Nokia's Symbian, and Windows phones.
How can an App help your marketing?
Here are three examples. 1) Increase sales: My friend Chris Fox of Sly Fox Applications created an app for Keep It Green lawn care that allows existing or potential customers to take a picture of their yard so they can get a price quote. 2) Customer loyalty: I was in Whole Foods the other day getting a burrito. The check-out lady asked me if I wanted a punch card to get a freebie after 10 punches. I did not want another piece of paper to carry around but I would have loved it if my purchase could have been tracked by an app on my iPhone. 3) Increase your reach: Location/content/social based apps for retailers like Foursqaure, Rummble and DreamWalk allow retailers to become part of a growing online community that is making use of mobile computing made possible by smart phones.
Conclusion
Smart phone use is exploding and the Apps industry is just getting started. Whatever business you are in you can boost your online marketing, and make your business look like it is on the cutting edge, by creating a custom App or becoming part of the growing online mobile community with tie-ins to your website and/or physical location.