Create a Marketing Plan
Based on the Latest

N

euroscience
If you own or manage a small to medium-size business download this report to get the facts on proven Internet strategies you can use to grow your company.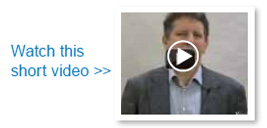 Getting To #1 On Google

Many people think ranking high on Google (aka search engine optimization — SEO) is the Holy Grail of Internet marketing. Getting traffic to your site is extremely important, but it's less than half the battle you must wage. Here are another four important aspects of online marketing: 1) Making sure people who visit your site are good prospects 2) Speaking directly to the issues they feel are important 3) Having some level of web automation to communicate with respondents 4) Tracking and reporting success and failure.

Key Decisions Regarding Your Web Site

If you're just starting out putting up a homemade web site on Weebly is a reasonable move. When you're further along having a freelancer build you a moderate-level site is a step up. In some industries prefabricated web sites that include preloaded text and graphics are available. DeepSky Marketing builds high functioning custom sites that act as marketing engines. When you weigh development costs be sure to factor in return on investment (ROI). This is a key additional step in your decision making.
Companies we've helped over the years