Grow Sales with Relationship-Focused Marketing and Selling

If you own or manage a small to medium-size business download this report to get the facts on proven Internet strategies you can use to grow your company.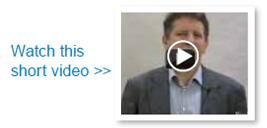 What to say

Finding the words to fuel sales for your company is critical. While the same theme will apply throughout your entire sales process each stage of selling is different and will require unique words and phrases that must be well-crafted.

Prepare for: 1) Planning and prospecting. 2) Initial contact. 3) A needs assessment and getting to know one another and 4) Putting together a win-win deal (closing).

If any of these fundamentals is missing you will leave money on the table. Using the Group Mind of your personnel does two things: 1) It brings the most effective words and phrases to the fore 2) It creates automatic buy-in from all concerned.

How to say it

The power of nonverbal communication shows up in at every level of selling. First impressions are invaluable as a way to set the tone for a profitable relationship on both sides.

Buying cues missed represent opportunities lost. Your words have to be practiced to the point of second nature in order to free-up enough attention to see what is in front of you.

When you come across as friendly, helpful and confident you will set the stage for the type of sales success most people want. Balancing the needs of both you and your client is a tight-rope many do not have the skill to walk, but it is the essence of building relationships for everyone's success.
Companies we've helped over the years