Marketing Consulting and Coaching for Sustainable Businesses

If you own or manage a small to medium-size business download this report to get the facts on proven Internet strategies you can use to grow your company.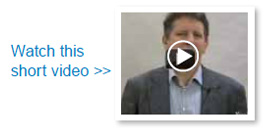 Marketing

Your sales will grow when you have four essential items in place: 1) A product or service people want. 2) The right messaging to tell them about it. 3) Efficient ways to connect with your audience target. 4) A plan to put it all together.

If any one of these fundamentals is missing you are leaving money on the table. DeepSky Marketing has helped hundreds of businesses. If you have a sustainable business we will be happy to help you grow and prosper.

Coaching

The intent of coaching is to raise the level of play throughout your organization. This starts with you.

A competent coach will know what play to call. A great coach is able to help you master yourself so every situation you encounter is uplifted. These subtle signals are picked up and emulated by your team — this is the essence of leadership. Expert coaching is worth its weight in gold. Make sure you have a great coach for your team.
Companies we've helped over the years