Create a Marketing Plan
Based on the Latest

N

euroscience
If you own or manage a small to medium-size business download this report to get the facts on proven Internet strategies you can use to grow your company.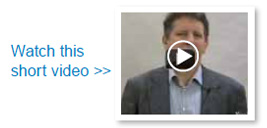 The Right People

Sales happen when you target the right people for your product or service. Who are these people? How can you find them? What will it take to break through the noise in your marketplace, make initial connections, and engender trust? The latest neuroscience suggests first impressions need to be personal, to help people know they are in a like-minded tribe. Here is a hint: the more you can tap into your own heartfelt convictions the more you'll be able to inspire similar aspirations in others.

The Right Message

What is the core message that permeates all your marketing? How does your product or service benefit your customer? Once you find this thread your marketing message will resonate with, and make more sense to, the hearts and minds receiving communication from you. Speaking directly with existing and potential clients will shed light on how they word their situations, and the fixes that are needed. When you have these words and phrases you'll be ready to nurture leads and close deals.
Companies we've helped over the years